Naughty Cutie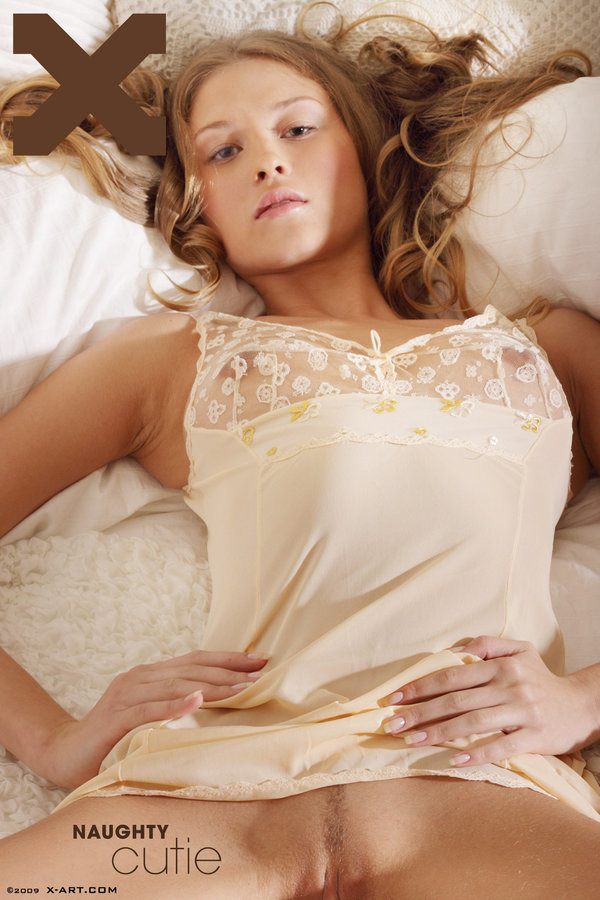 Naughty Cutie
Be careful, you're going to fall in love with Stevie. She's smart, gorgeous, funny, and....a total sweetheart.

Even though she's never posed nude before, Stevie was a total natural in front of the camera. A you'll see, her personality and beauty shine through.

Stevie came out of her dressing room wearing a tiny, see-through silk camisole. The bottom edge of the fabric rode up to the very top of her long, long legs.

As she stretched out on the bed, Stevie flirted with the camera. She lifted the camisole above her narrow waistline, sharing everything with us for just a moment.

Eventually Stevie lifted the camisole over her head and let us capture her fully nude. "I'm really flexible. Wanna see what I can do?" she asked.

Stevie lifted her legs and secured her feet behind her head, still smiling that gorgeous smile. We were in heaven.

Date:

Jan 08, 2010
68 Images at up to 4000 pixels

Please Wait...