Bareback Temptress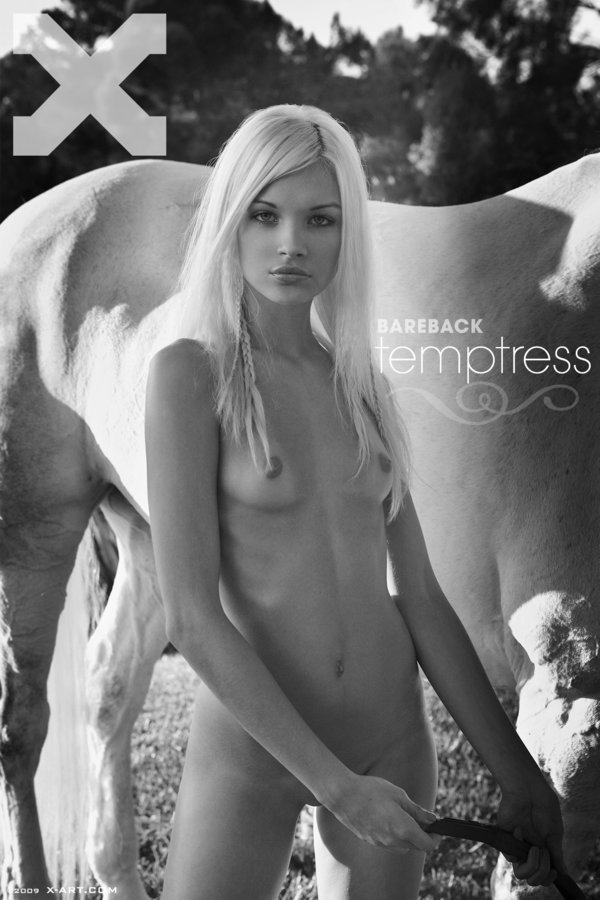 Bareback Temptress
Beautiful blond Francesca rides a horse wearing nothing but white cotton panties.

Her perfectly formed breasts bounce up and down as the white horse trots beneath her. Her hair glistens as she rides into the sunset.

She stops the horse in its tracks when she notices that you're following behind her. Francesca turns back at you.

"Would you like to join me?" She sensuously slides up the horse's back. She looks warm and inviting. You'd like nothing more in the world right now, than to be with her.

"There's plenty of room." She pats the spot behind her on top of the horse.

"It's ok to be shy," she laughs, "I'll come down to you."

Francesca climbs off the horse, and slips out of her panties. She casually slaps the slack of the riding crop into her palm as she waits.

"Are you ready?" Francesca smiles temptingly, "let's go for a ride."

Date:

Nov 28, 2008
19 Images at up to 4000 pixels

Please Wait...