Winter Blues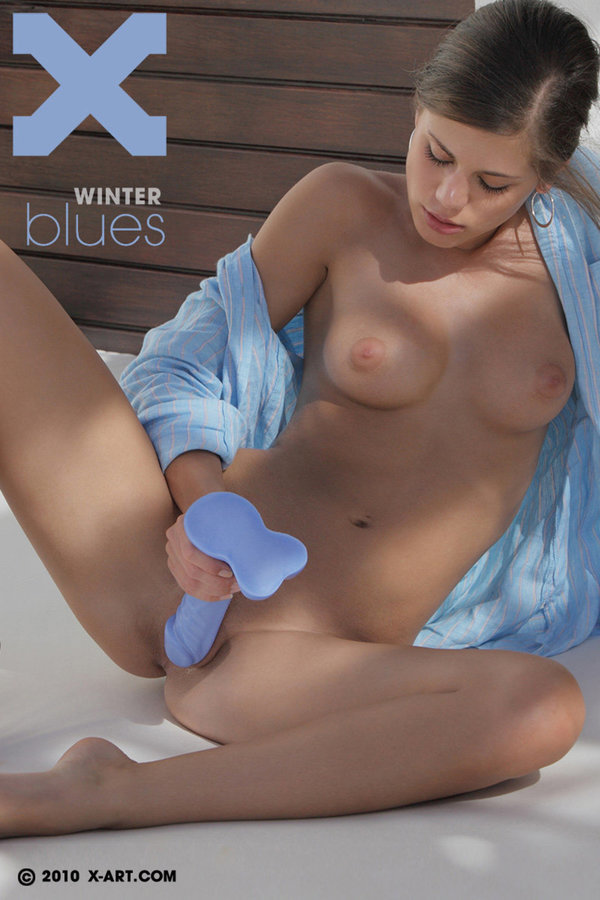 Winter Blues
The cure for Winter Blues is here... an incredible high definition photo series, featuring a sun-kissed brunette beauty getting herself off - just for you!

This is one of our all time favorite photo sets at X-Art.com, and we wanted to share it with you now, as that c-c-c-cold winter weather sets in.

We LOVE this photo set because the model (Caprice) is absolutely perfect, the action is 100% genuine, and the warm tropical setting of our X-Art beach house made an ideal backdrop.

As Caprice slips off her white cotton panties and starts to explore her body - we're all in for an unforgettable treat!

You can see the tiny droplets of perspiration form on her bronze skin as she spreads her pussy open, towards the sun.

Finally, she takes out her favorite sex toy - a big soft blue dildo that she says feels "Just like a real cock."

Caprice squeezes the bulging head inside her tight pussy and lets out a sigh..."Oh, my god!"

As she works the toy all the way inside, an orgasm comes over her... her hips thrust uncontrollably as she looks you right in the eye.

After viewing this set, you may feel like you just had sex with one of the hottest women in the world!

Date:

Dec 27, 2010
74 Images at up to 4000 pixels

Please Wait...