Wet Kiss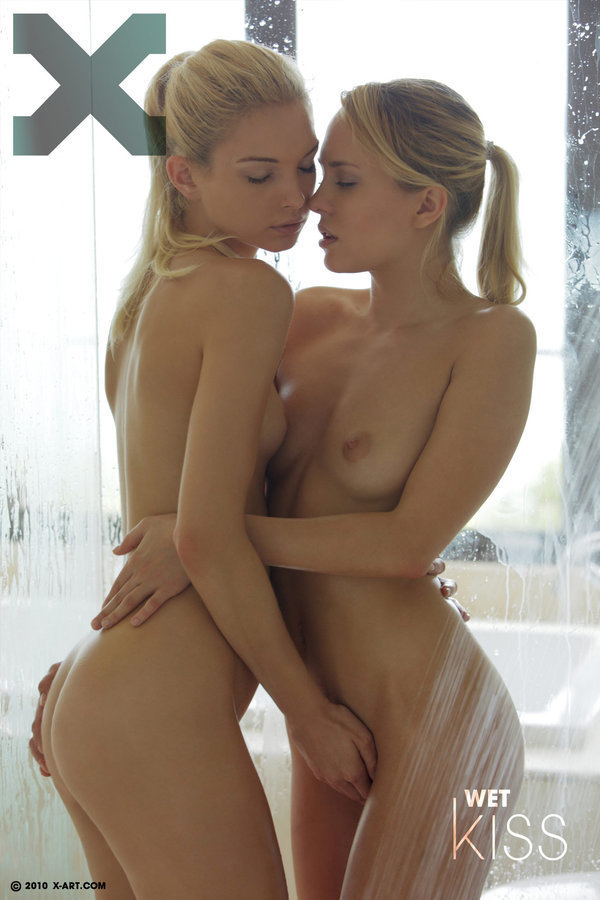 Wet Kiss
Every time Leila is with another girl in front of the camera, see thinks of it as a chance to have a mutual orgasm.

This time, Francesca got her revenge on naughty Leila. After several, long, slow, tender kisses, the two girls moved over to bathtub, where they perched on the edge.

Francesca's fingers slowly massaged Leila's clit, which became full and puffy. A small drop of wetness dripped out of Leila, signaling her readiness.

Francesca grabbed a clear sex toy (affectionately called 'The Egg' due to it's size and shape), and began pushing it slowly inside Leila's pussy.

The sheer size of the toy made it really difficult to get inside. But, determined as she is, Leila grabbed it with two hands and forced it in. She let out a big breath and a sigh and it slid inside her.

Francesca kissed her on the mouth and continued massaging her clit as she slowly pulled the big clear toy out of Leila's pussy.

The sensations were more than she could take. Leila's entire body shook in orgasm!



Date:

Feb 18, 2011
114 Images at up to 4000 pixels

Please Wait...