Sunshine on My Pussy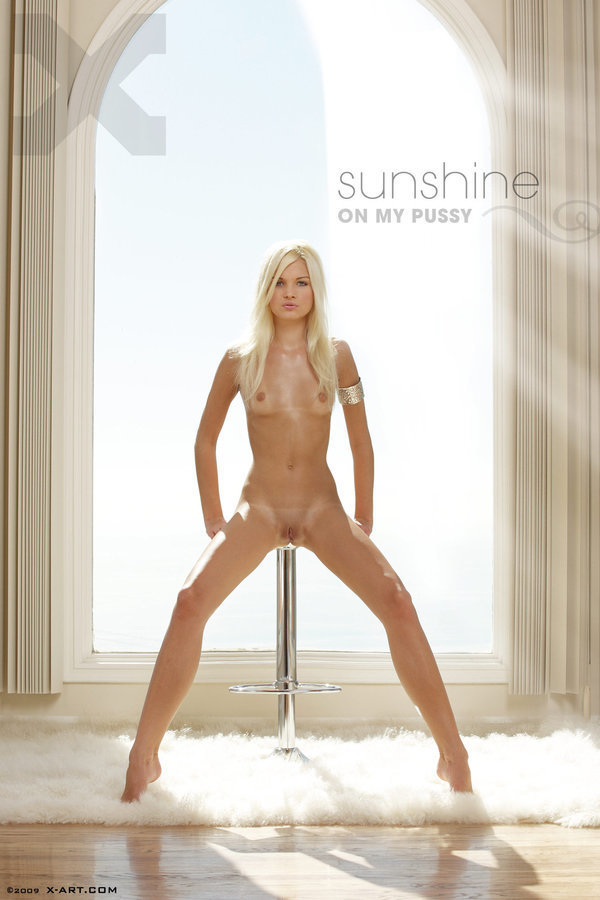 Sunshine on My Pussy
A paper-thin yellow minidress was all Francesca wore when she arrived at our Malibu location for the photoshoot. After getting her hair and makeup done, she walked into the room and teased the camera by lifting up the edge of her skirt, revealing her clean-shaven pussy.

The sunshine streamed through the floor-to-ceiling windows, bathing her soft, sunkissed skin in angelic white light.

The camera shutter seemed to click on it's own.

Francesca slipped out of her dress and perched nude atop a lucite barstool, which was warm from the sun's rays.

Francesca's long, slender legs stretch on for what seems like an eternity in heaven.

Can you just imagine her legs wrapped around you right now, pulling you close? Imagine her delicate body against yours as her sky blue eyes peer deep into your soul...
Date:

Oct 24, 2008
27 Images at up to 4000 pixels

Please Wait...