4-Way in 4K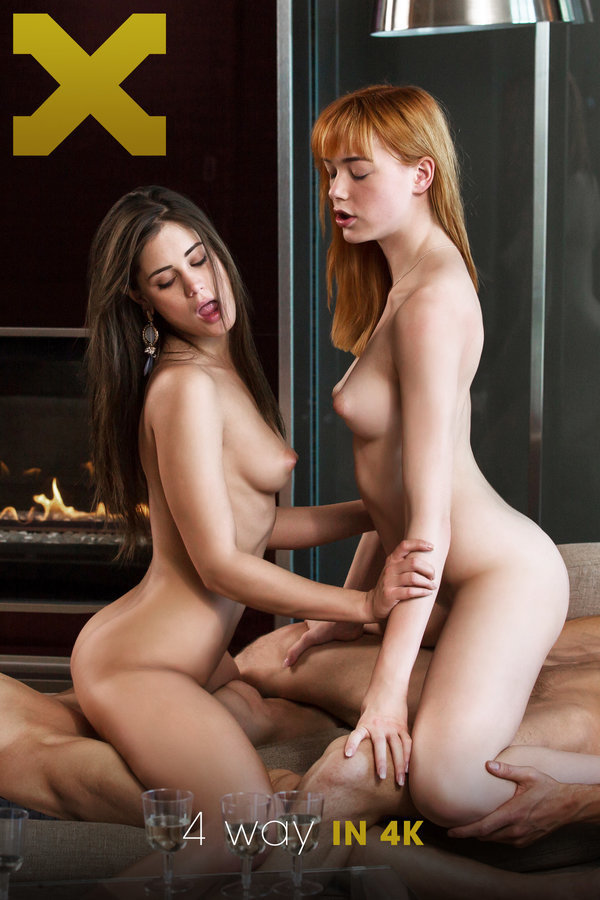 4-Way in 4K
Brunette or redhead? If you are Caprice and Anny, the better question is, "Why do we have to choose"? These beautiful girls want it all. Imagine two gorgeous couples sipping champagne at Anny's home.
Caprice and Marcello are over, and the conversation soon turns to giving pleasure and uninhibited sexual appetites. If you can't fuck your friends, who can you fuck? The guys' cocks start to get hard in their pants as Anny and Jean make out.
Clothes quickly are shed and Caprice and Anny wrap their full lips around their man's shaft and compare techniques. What a turn-on to fuck with passion and watch your friends doing the same!
Caprice and Anny naturally have to play with one another as well, and then they swap partners. And then they swap again. God, this feels so good as these super hot girls provide an orgasmic cornucopia. You loved the "four-way" 4K video and this premium photoset is an erotic delight all by itself!
XOXO, Colette
Date:

Feb 02, 2016
89 Images at up to 4000 pixels

Please Wait...